HGR Girls Fall Elite 2018
"Call-Back" Tryouts – Sunday, August 19th
Registration is now open!

HGR Lacrosse will be holding "Call-Back" Tryouts for the 2018 Fall Girls Elite Program. We expect to fill available positions for all Fall elite teams at this time. Some team roster spots are very limited! If you are interested in earning a HS or Youth roster spot on one of the Fall elite teams with HGR Lacrosse, you should attend one of these select "Call-Back" tryouts. NOTE: HS and Youth players can attend either tryout on Sun. 8/12 or 8/19, but ideally Youth players will attend 8/12 "Call-Back" tryouts and the HS players 8/19. (*please register for tryouts above – online!)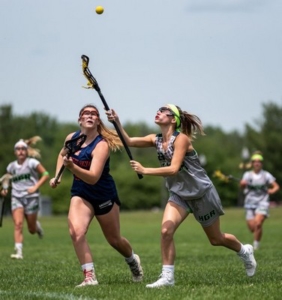 Tryout location 8/12: Merrimack College (lower turf/soccer field), No. Andover, MA
Tryout location 8/19: HGR Indoor Sports, No. Andover, MA
Graduation Years (YOG): 2019 – 2026
Tryout fee: $50 (increases to $75 week of tryout)


Sunday, Aug. 12th & 19th Tryout Schedule

5:00 – 6:15pm: Year of Graduation (YOG) 2023, 2024, 2025 & 2026

6:15 – 7:30pm: 2019, 2020, 2021 & 2022's (YOG)

*Everyone has to attend the tryouts even if you have previously played for HGR.
**NEW for HGR Girls Elite: Players will have the option of committing to play for the Fall 2018 AND Summer 2019 (together) at this tryout, if selected.
2018 Fall Girls Elite Coaching Staff
   2019-20 BLUE: Liz Richards (HC) & TBD (AC)
           2019-20 GREEN: Brittany Whiteway (HC) & TBD (AC)
           2021-22 BLUE: Kristy Robertson (HC) & Annie Richards (AC)
           2023 BLUE: Michael Daly (HC) & Lauren Lockard (AC)
           2024-26 GOLD: Karen Atkinson & Rebecca Shea (AC)
2018 Fall Elite Pricing
High School Girls:
Fall – $1100
Summer and Fall Discount – $100
Youth Girls:
Fall – $900
Summer and Fall Discount – $75
Watch our founder, Bryan Brazill, speak about the HGR Elite Program.
What you get with the Girls Fall Elite program:
Click + to expand.