2019 Girls Elite Tryout Schedule
Sunday July 28th
Noon – 1:30 pm (Girls 2025/2026/2027)
1:30- 3 pm (Girls 2023/2024)
3 pm – 5 pm (Girls 2020/2021/2022)
What you get with the Girls Fall Elite program:
Click + to expand
2018 Fall Girls Elite Coaching Staff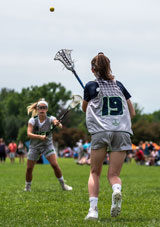 2019-20 BLUE: Liz Richards (Head Coach) & TBD (Asst. Coach)
           2019-20 GREEN: Brittany Whiteway (HC) & TBD (AC)
           2021-22 BLUE: Kristy Robertson (HC) & Annie Richards (AC)
           2023 BLUE: Michael Daly (HC) & Lauren Lockard (AC)
           2024-26 GOLD: Kristi Robertson (Co-HC), Shea Anthony (Co-HC) & Rebecca Shea (AC)
Why HGR Girls Elite?
NEW!: Rosters limited to 20 players (w/ 2 goalies) – to maximize playing time & game/prax reps.
12 years in club lax business; MBYLL endorsed.
High level coaching focused on increasing players lacrosse IQ and skill sets.
Two experienced college/HS/youth coaches assigned to each HGR team for full season.
A fun and competitive learning environment.
A club that gets the whole picture from skill development to recruitment.
85-90% college placement/commitment rate to D1, 2 & 3 programs.
Read what a former HGR Elite Player has to say about our Girls' Program:
My name is Kelsey Czarnota. I graduated from Wakefield Memorial High School in 2017. I am currently attending Saint Anselm College where I play for the women's lacrosse team. I owe this great opportunity to the Home Grown Lacrosse organization (HGR). The HGR staff is amazing. HGR coaches have the highest lacrosse IQ's I have ever encountered in my twelve years of playing lacrosse. Every single practice and game I would receive corrections and learn new concepts about the game. They help players improve their stick skills, raise their own lacrosse IQ, and ultimately get recruited by competitive colleges. In the midst of this intense player development, there is also lots of fun. I never dreaded going to practice or tournaments. Instead, I looked forward to attending.
I played on the HGR Girls Summer Elite Team. I am forever grateful for this experience because I would not be where I am today without it. If you want to play in college, then HGR will guide you through the recruiting process and give you the skills you need to succeed. With that said, I recommend HGR to all lacrosse players, even those not interested in college lacrosse. HGR brings players to the next level, allowing them to contribute more on the field and building confidence. HGR is a fantastic organization. Thank you HGR!
Fall 2018 Tournament Schedule
High School Girls
Maine Lax Fest – September 30th (Sun.) – South Portland, Maine
The N.E. Chill – October 14th (Sun.) – Devens, Massachusetts
SWAG N.E. Showcase – November 4th (Sun.) – Longmeadow, Massachusetts
Youth Girls
SWAG Fall Jam (7 v. 7) – September 30th (Sun.) – East Windson, CT
The New England Chill – October 13th (Sat.) – Devens, Massachusetts
Fall Fear Youth Lacrosse Classic– October 27th (Sat.) – Devens, Massachusetts
The Best Coaching Staff Around
Our Girls Elite Coaching staff is comprised of current and former head & assistant college coaches of nationally ranked and NCAA championship programs in Division I, II & III, head high school coaches of state tournament teams, current and former Division I, II & III college players as well as former and current college All-Americans.
For a complete list and bio's of our coaching staff click here. 
Practices
Throughout the fall, we have 2 practices a week in between tournaments to keep skills sharp and further develop IQ.
The first practice will be outdoors and take place on Sundays, while the second practice will take place during the week at HGR.  The second practice will be optional.
Each fall, players participate in one classroom lacrosse IQ and one outdoor team practice a week.
Recruiting guidance through every step of the recruiting process
We start the season with a free informational night covering the entire recruiting process from you freshman year to eventually signing your national letter of intent or verbally committing to your college program. We also hold a Q & A session at the end of the night
We will have a personal recruiting meeting with every player and their family at our offices, going over their specific and personal recruiting landscape.
We help players create and edit their highlight tapes
We are always a phone call or email away as a sounding board for any questions that may arise throughout the process.
Professional Filming
Professional filming at 1 Fall tournament (Game Video/Filming for HS Teams-Players Only!).
HGR will hire professional film companies like First Scout and Next Level Video to film all of our teams and all of their games at 1 of the 3 tournaments we will be attending this fall. That film will be given to the players and families to use as they please but will greatly aid in the creation of player highlight tapes for recruiting purposes.
Weekly positional / skills clinics ....small group lessons
Weekly skills clinics Each week we will focus on a different skill or aspect of the game. In this setting we will work on all the things we are not able to work on in a team setting due restraints of having to put in team concepts and and keeping practices moving at a high level and pace of play. We develop everything from fundamentals and advanced skills to lacrosse IQ and conditioning
Daily Open Gym (Shoot around time)
Daily weekday open field (shoot around time)Players will be able to come in and shoot buckets of balls, condition, work on what they were taught in their small group lessons or just have a pass with their girls on the team.
HGR Uniforms
All rising freshman through rising seniors will receive a new HGR uniform, a shooter shirt, and a backpack. Youth players will receive a new HGR uniform, a shooter shirt, and a slingback. Any returning summer elite players, HS or Youth, do not receive new HGR gear for fall.
All players receive 15% off Mike Boyle Strength and Conditioning
A 15% discount off Mike Boyle Strength and Conditioning Mike Boyle is the premier name in strength and conditioning throughout the country and he happens to have two facilities in North Andover and Woburn. All HGR players receive a 15% discount on any Boyle program they participate in.
Watch our founder, Bryan Brazill, speak about the HGR Elite Program.