HGR Girls Lacrosse Coaches
 Kristy Robertson – Coach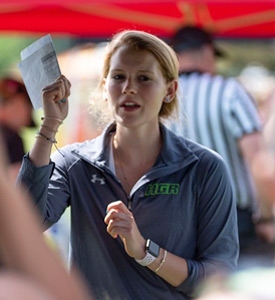 Graduated Haverhill High School in 2013 as a 4 year Varsity player
Leading goal scorer at Haverhill High School
Attended Southern New Hampshire for 1 year and then transferred to Umass Lowell for last 3 years of college
Served as a two time captain- Division 1 lacrosse at Umass Lowell.
Graduated from Umass Lowell in 2017 with honors and a degree in Liberal Arts
2 year – Student Advisory Committee (SAAC) Rep at Umass Lowell
Volunteer Assistant coach for Haverhill High School Varsity Lacrosse in 2014-2017.
Assistant coach at Endicott college September 2017- present.
Brittany Whiteway – Coach
Current varsity girls lacrosse coach for Billerica Memorial High School.
Brittany played lacrosse for Billerica MHS and served as Team Captain.
She played 4 years as starting defender at Southern New Hampshire University (DII).
Elizabeth (Frisoli) Rose – Coach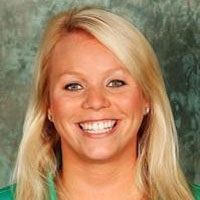 Liz Rose joins the HGR coaching staff with over 20 years of lacrosse experience! Liz has coached all over the country before coming home to the best state in the Union: Massachusetts!
Most recently, Liz was the head coach at DI Wagner College in NY. There she led the 2015 & 2014 squads to back-to-back NEC Championship game appearances for the first time in program history.
Her 2015 team statistics ranked among the top 10 in NCAA Division 1 including: #1 for caused turnovers per game, #2 for ground balls per game, and #8 for save percentage. In 2014, Wagner landed a school-record of 5 players on the All-NEC team, including Defender of the Year.
Annie Richards – Coach
Currently playing division II lacrosse at Saint Anselm College.
Former captain of Austin Prep Women's Lacrosse
CCL League All Star all 4 years in High School
Maggie Joyce – Assistant Coach
Currently Assistant coach of HGR 2020s
Full time RN at a hospital in southern NH & Part time School Nurse
Head Coach Shawsheen Tech Varsity Girls Program 2011-2015
HGR Head Coach Summer 2016; Assistant Fall 2017
Lacrosse Career: High school at Shawsheen Tech, College at Plymouth State University
Student Assistant Coach 2010
Awards: Wynne Lobel Coaches' Award 2010
Becca Shea – Assistant Coach
Assistant Coach of HGR Gold
Rising Junior Defender at Saint Anselm College
Played at St. Mark's School (Southborough, MA)
2nd team All-ISL
2015 and 2016 ISL Champions