HGR Girls Lacrosse Coaches

Coach Michael Daly:  HGR Girls Lacrosse Program Director
Assistant Coach, St. Anselm Women's Lacrosse (current)
2016 Inductee to Stonehill College Athletics Hall of Fame
Two-Time NCAA Division II National Champion as the head coach of Stonehill College (03, 05)
Posted an 83 – 2 record from 2000 – 2007
Three-time NCAA Division II coach of the year ('99, '03, '05)
Daly has been the head coach of the UNH Wildcats (DI) the Stonehill Skyhawks (DII) the Merrimack Warriors (DII) and the assistant coach of the St. Anselm Hawks (DII)
January 2016, Daly was hired as the HGR Girl's Program Director
 Coach Liz Richards: HGR Girls Lacrosse Assistant Program Director
First year coaching guided the team to the second round of the MIAA State Tournament
First time the AP Womens lacrosse Team won the CCL Championship
Womens Coordinator of HGR Lacrosse
Coached U15 and U17 teams 2012-2014
Started first women's lacrosse team at Shawsheen Technical High School where the team competed MIAA tournament every year for 6 years.
Coached Reading Youth Lacrosse 2008-2014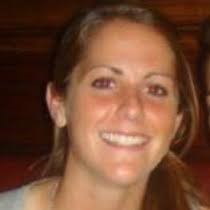 Karen Atkinson – Coach
Currently, the head girl's lacrosse coach for Revere High School (Revere, MA) as well as JV Field Hockey coach.
Karen is an Elementary Physical Education Teacher for Revere Public Schools.
Former coaching experience includes Head Women's Lacrosse and Field Hockey Coach for Daniel Webster College Nashua, NH, Assistant varsity lacrosse coach for Reading Memorial High School and Woburn High School.
Attended Salem State University – received Bachelors of Science in Sport Movement Science and Masters of Education (Leadership in Physical Education).
Head Women's Lacrosse coach at Daniel Webster College (Nashua, NH) '12
Played high school lacrosse for Reading Memorial High School (Reading, MA)
Kristy Robertson – Coach 
Graduated Haverhill High School in 2013 as a 4 year Varsity player
Leading goal scorer at Haverhill High School
Attended Southern New Hampshire for 1 year and then transferred to Umass Lowell for last 3 years of college
Served as a two time captain- Division 1 lacrosse at Umass Lowell.
Graduated from Umass Lowell in 2017 with honors and a degree in Liberal Arts
2 year – Student Advisory Committee (SAAC) Rep at Umass Lowell
Volunteer Assistant coach for Haverhill High School Varsity Lacrosse in 2014-2017.
Assistant coach at Endicott college September 2017- present.
 Alex O'Reilly – Coach
Bridgewater State University
Currently a PreK-6th Grade Physical Education Teacher in Lowell, MA.
Shawsheen Valley Tech High School Head Coach
2015 JV Girls Lacrosse Coach Austin Prep; Head Girls Varsity Lacrosse Coach Shawsheen Tech.
Girls Varsity Ice Hockey Offensive Coach Haverhill High
2016 CAC League Coach of the Year
1st year as Head Coach – lead team to finish the 2016 season as Undefeated CAC League Champs, Vocational Tournament Finalists, MIAA State Tournament Quarter-Finalists. Most successful season in program history.
Elizabeth (Frisoli) Rose – Coach 
Liz Rose joins the HGR coaching staff with over 20 years of lacrosse experience! Liz has coached all over the country before coming home to the best state in the Union: Massachusetts!
Most recently, Liz was the head coach at DI Wagner College in NY. There she led the 2015 & 2014 squads to back-to-back NEC Championship game appearances for the first time in program history.
Her 2015 team statistics ranked among the top 10 in NCAA Division 1 including: #1 for caused turnovers per game, #2 for ground balls per game, and #8 for save percentage. In 2014, Wagner landed a school-record of 5 players on the All-NEC team, including Defender of the Year.
Brittany Whiteway – Coach 
Current varsity girls lacrosse coach for Billerica Memorial High School.
Brittany played lacrosse for Billerica MHS and served as Team Captain.
She played 4 years as starting defender at Southern New Hampshire University (DII).
Annie Richards – Coach
Currently playing division II lacrosse at Saint Anselm College.
Former captain of Austin Prep Women's Lacrosse
CCL League All Star all 4 years in High School
Maggie Joyce – Assistant Coach
Currently Assistant coach of HGR 2020s
Full time RN at a hospital in southern NH & Part time School Nurse
Head Coach Shawsheen Tech Varsity Girls Program 2011-2015
HGR Head Coach Summer 2016; Assistant Fall 2017
Lacrosse Career: High school at Shawsheen Tech, College at Plymouth State University
Student Assistant Coach 2010
Awards: Wynne Lobel Coaches' Award 2010
Becca Shea – Assistant Coach
Assistant Coach of HGR Gold
Rising Junior Defender at Saint Anselm College
Played at St. Mark's School (Southborough, MA)
2nd team All-ISL
2015 and 2016 ISL Champions
Jessica Angerman – Assistant Coach
Currently assistant coaching the 2021 Blue HGR Girls elite team.
Working in Administration in the Department of Pediatrics at Boston Children's Hospital.
Coaching experience includes camps, private lessons, and showcases.
4-year player and 2-year captain at the University of Michigan.
Attended Shoreham-Wading River High School on Long Island, New York, winning 2 state championships.
Played club high school lacrosse for the Long Island Yellow Jackets.